Australia's Copper Mining Sector is a Play on China and Renewable Energy
Craig Dempsey Follow |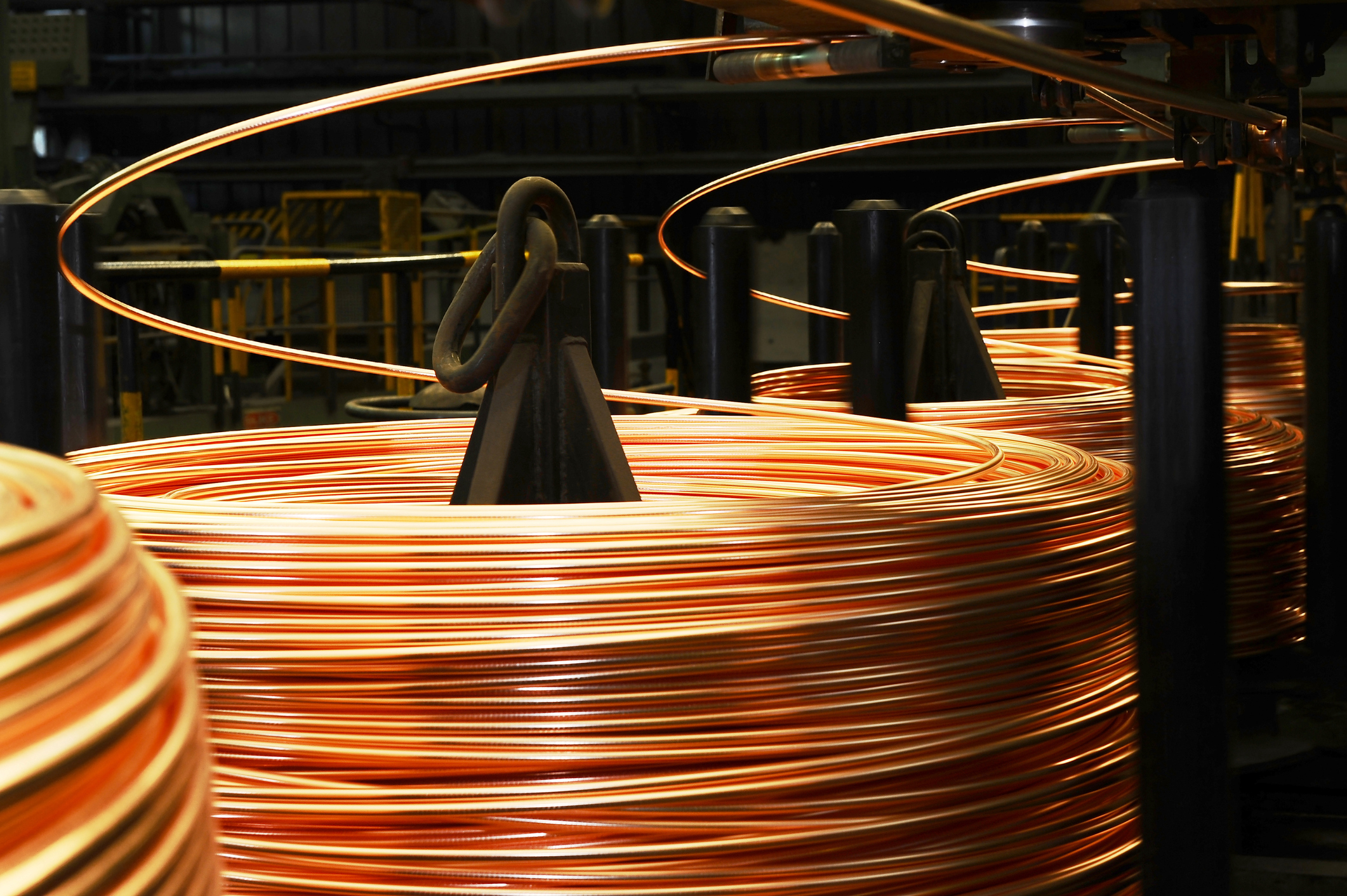 Image: iStock.com/sykono
In 2017, Australia's inward foreign direct investment stock hit AU$849 billion, thanks to the country's resilience, strategic location, global trade ties and sound political landscape. The country stands head and shoulders above some of its neighbors in terms of GDP, demand for products and services, and growth. Indeed, GDP is expected to grow 2.8% per year between 2019 and 2023, the highest amongst advanced economies.
One of the strongholds of this well-performing economy is Australia's mining sector. The industry dates back to the gold rush of the 1850s, and makes it one of the country's most well-established sectors. Most notably, the copper industry is one of the country's fastest growing mining sectors. Continued growth and expansion into foreign markets fuel foreign investors' desires to keep exploring the Australian copper sector and its opportunities.
Australia's Mining Sector
Mining is a major contributor to Australia's national GDP, typically accounting for around 7% of total GDP. The industry is strongly export-oriented, with minimal processing onshore. Moreover, since 2007-2008, mining has accounted for between 50% and 60% of total national exports.
Australia is a global top five producer of gold, iron ore, lead, zinc and nickel and also has the world's largest uranium resources and fourth largest black coal resources. It is the fourth largest mining country in the world, after China, the United States and Russia, and has an ongoing demand for high-tech equipment, representing potential opportunities for high-tech suppliers.
The Australian mining industry experienced an extended phase of strong growth from around 2005 to early 2013, during which there were significant investment and construction of major projects. Since 2013, there has been a clear shift in focus from construction to production and export.
Opportunity with China
Within the copper sector, Australia could see a massive increase in demand from their neighbor, China. The global economic powerhouse already accounts for 35% of Australia's copper exports. Demand that could increase as China continues to develop and construct different infrastructure projects around the globe.
With the presentation of its plan for a high-speed rail line that will connect Panama City to the southern border of Costa Rica, China not only stands to strengthen economic ties with Panama, but it can also greatly benefit Australia's copper market.
The train, stretching 391 kilometers and complete with a tentative 22 stations along the way, will take approximately six years and US$4 billion to complete. Copper is an essential material in transportation and energy, especially in the functionality of high-speed trains. It is estimated that for every ten kilometers of track, ten tonnes of copper are required.
This project will demand at least 391 tonnes of copper. Considering the two nations already have a strong trading relationship, especially in the copper sector, it is likely that China will look to Australia to supply such staggering demand. Opportunities for foreign investors and businesses involved in the copper sector are flourishing from this possibility.
Renewable Energy Sector
As the world becomes more conscious of reducing CO2 emissions and lessening our carbon footprint, renewable energy sources are becoming increasingly important. The copper industry shows continuing promise in this growing sector.
Naturally, the mineral has certain physical and chemical properties which make it one of the strongest and safest conductors for heat and electricity. Moreover, it is one of the only minerals that doesn't dwindle in performance when it is reused. Copper is 100% recyclable and is more efficient in retaining heat and energy compared to other minerals. This helps reduce the amount of power used to generate energy in the renewables sector.
Currently, it's used in machinery and equipment that produces energy from hydro, wind, solar and thermal sources. Countries like Sweden, Costa Rica, and Chile are leading the charge in adopting 100% renewable energy in these sectors. Sweden has already pledged to being the first country in the world to stop use of fossil fuels altogether. The country increased production and use of solar, wind and thermal energy generated technology.
Moreover, Costa Rica is already generating the majority of its country's energy and electricity demands through renewable energy resources. As the country continues to work towards 100% sustainable energy, opportunity for the Australian copper industry increases. The key is making the country and its industry accessible to these countries that are quite far away.
Additionally, copper is being used to increase efficiency and functionality of electric cars and public transit systems. More and more of these transportation devices are switching to copper-based parts and pieces. Already, copper makes up a great deal of the battery, wiring, motor, and external charging stations for the electric cars. The International Energy Agency predicts that by 2030, the global electric car market will grow to 220 million. Europe and China will make up the majority of this market, which bodes very well for Australia's copper industry. Strong trade relationships and a heightened concern for sustainability will fuel the need for copper, as well as Australia's future success.
What is the Government's Role?
The Australian government's focus is on creating a business environment that facilitates investment and improves productivity. In doing so they have introduced regulations and legislation that encourages mining and makes easier to incorporate in the country. Some of the most important ones include the abolition of the mining and carbon tax, and incentives like the establishment of AU$100 million Exploration Development Incentive to support Greenfield explorations through tax offsets.
Additionally, Australia has free trade agreements with copper consumers like Japan, China, United States and South Korea to enable strong trade routes for this industry. The government has also led efforts to enter into the eleven-country Trans-Pacific Partnership Agreement. This agreement further builds on earlier achievements – covering close to 30 percent, or almost AU$47 billion, of total Australian exports of resources and energy products.
Where are we headed?
The Australian copper sector is in good hands. With the rise of new projects and aggressive growth of already big players the search for invention lead to new opportunities. These opportunities can become profitable for tech companies.
However, copper mining also offers opportunities for traditional mining companies, who can provide value by introducing their cutting-edge construction and maintenance specialities. It's clear that Australia is one of the most attractive mining locations in the world and will always have opportunities for savvy entrepreneurs or investors interested in start their business venture in this sector.
Overall, Australia presents a variety of opportunities within the near future to foreign investors and business people looking to get involved in the copper industry. Improving relationships between countries will inflate these opportunities to new levels. Moreover, with a growing reliance on renewable energy and electric transportation systems, copper will become increasingly more important on the global level. By investing in Australia's copper sector now, foreigners and their businesses could reap major benefits from the industry in the near future.
Disclosure: I have no financial interest in any of the companies mentioned herein.
Equities Contributor: Craig Dempsey
Source: Equities News
Stock price data is provided by IEX Cloud on a 15-minute delayed basis. Chart price data is provided by TradingView on a 15-minute delayed basis.
DISCLOSURE: The views and opinions expressed in this article are those of the authors, and do not necessarily represent the views of equities.com. Readers should not consider statements made by the author as formal recommendations and should consult their financial advisor before making any investment decisions. To read our full disclosure, please go to: http://www.equities.com/disclaimer.
Trending Articles
Market Movers
Sponsored Financial Content